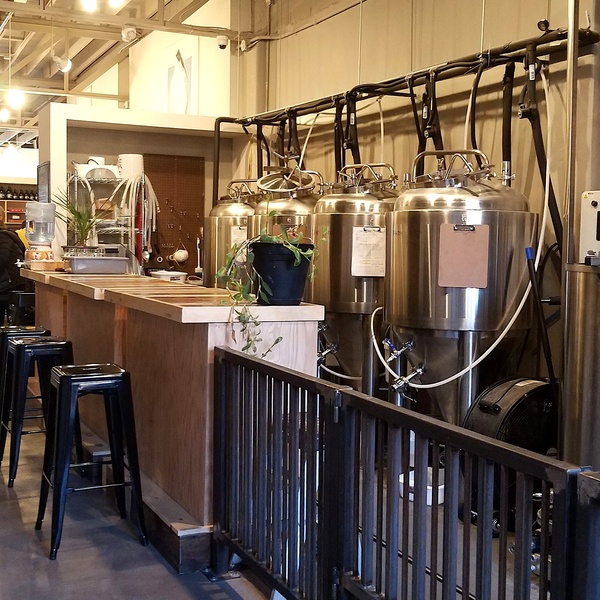 New Release: 3.13
Father O'Malley's Holy Water : Dry Irish Stout
Hoppiness: Low
Body: Medium – Light
Bitterness: Low
Seasonal: traditional dry Irish Stout heavy on roasted malts
featuring notes of dark chocolate and toffee.
Seasonal sold out
Biotransendence : Juicy IPA sold out
ABV: 8.0% • IBU: 16 • Idaho 7 & Citra
Body: full Bitterness: light Hoppiness: very
A hefty dose of flaked oats gives this juicy IPA some body
to complement the aromatic punch of citrus, pine, and melon from Citra and Idaho 7 hops.
Seasonal
Rojo Fog : Hazy Amber Ale
4.9% ABV 40 IBU's Bitterness: Medium Hoppiness: Medium Body: Light
Chill out with an American classic featuring a touch of caramel sweetness with a dose of citrusy hops!
Seasonal
Moonracer : Chocolate Oatmeal Stout sold out
ABV: 5.5% 29 IBU's Bitterness: Low Hoppiness: Low Body: Medium Cocoa-ness: High
An easy drinking chocolate ale worthy of the King of the Island of Misfit Toys!
Seasonal
Odin's Eye : Sahti-inspired Ale
ABV: 7.1% IBU: 12.5 Bitterness: Low Hoppiness: Low Body: Medium
Inspired by Finnish farmhouse ales, this beer uses a light touch of rye malt, and features a delicate berry fruit aroma from fresh juniper berries.
Seasonal sold out
Biscochito Líquido : Winter Seasonal with anise and cinnamon
ABV: 6.1% 13 IBU's
In honoring the New Mexico state cookie, we started with Maris Otter malt – tuned for a light, dry body that features anise aroma and a refresshing touch of cinnamon on the finish.
CORE BEERS:
el Ojo Rojo : American Amber/Red
ABV: 4.9% IBU: 33 Bitterness: Light Hoppiness: Light Body: Medium
Victory and Crystal malts create a caramely light sweetness balanced by Cascade hops.
Rented Tux : Vanilla Porter
ABV: 5.2% IBU: 50 Bitterness: Moderate Hoppiness: Light Body: Medium-full
We dressed up a working class Porter with a delicate vanilla that casts subtle cinnamon and nutmeg accents.
el Drac : West Coast IPA
ABV: 5.8% IBU: 63 Bitterness: Moderate Hoppiness: High Body: Medium
"El Drac" (the dragon) is the Catalan name for a sculpture by Antoni Gaudi at the Park Guell in Barcelona Spain.
Citrus Buzz : Honey Wheat
ABV: 5.0% IBU: 24 Bitterness: Light Hoppiness: Light Body: LightHoney: Orange Blossom
An American wheat featuring subtle citrus flavor from the orange blossom honey. A light, slightly creamy body with no noticeable bitterness.
---