Thirsty Eye Gallery
The 20 year tradition of showcasing exemplary local contemporary art at Exhibit/208, established by gallerist and Thirsty Eye partner, Kim Arthun, continues in the open large scale forum of the Thirsty Eye gallery. Thirsty Eye showcases New Mexican fine artists and artisans committed to the professional pursuit of their work.
Exhibit/208 Gallery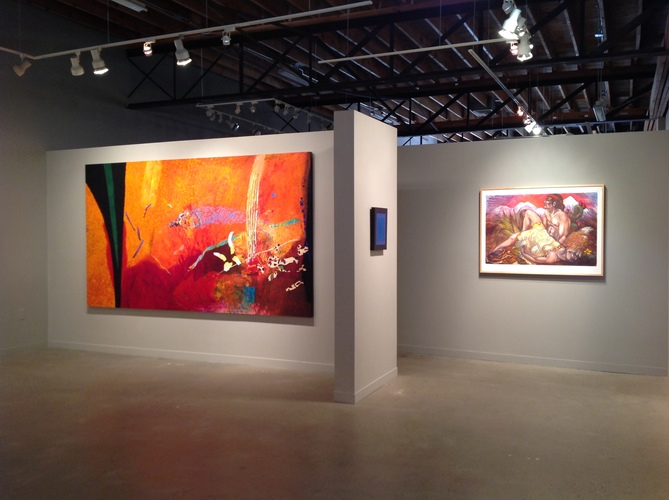 Exhibit/208.com
208 Broadway SE Albuquerque, NM 87102
open by appointment at: 450-6884
Current Exhibits
Exhibit/208 presents:
22 Annual Summer Group Show
49 Gallery Artists included
August 13–September 4
---
Thirsty Eye Gallery presents:
Rocky Norton
Big New Work
July 9–August 28
---
EXHIBIT/208 is located next door to Thirsty Eye Brewing Company
at 208 Broadway SE.
Exhibit/208 showcases professional New Mexican artists.
Next show: to be announced.