Thirsty Eye will be open to the public
starting Wednesday, June 17th 3-8pm
Thirsty Eye continues to operate in strict compliance with the state of New Mexico's current regulations
for sanitation and social distancing.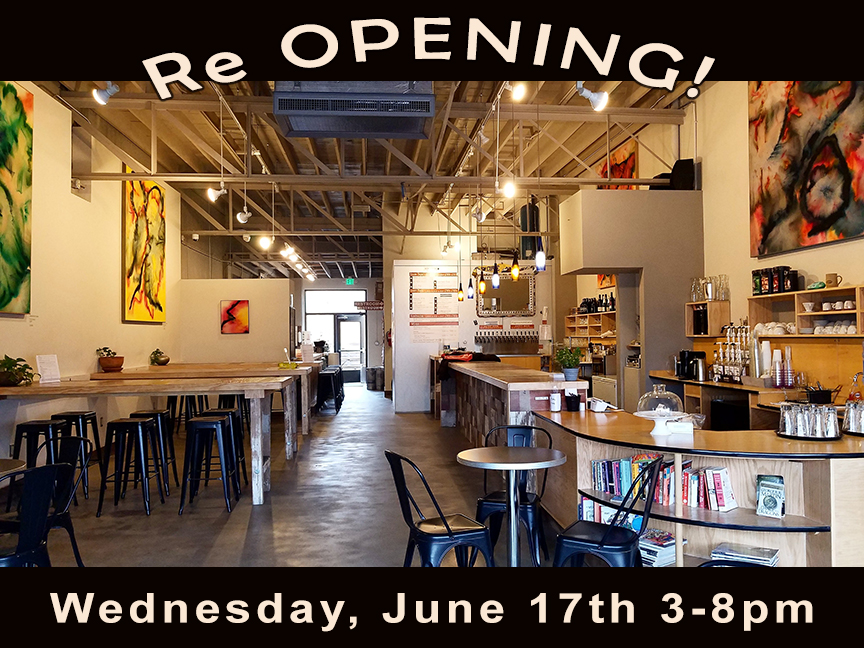 Hours: Wednesday – Saturday 3-8pm
Indoor and Patio seating available
What we are asking of You
BE SMART: If you are exhibiting any symptoms, or have been exposed to anyone with symptoms – PLEASE stay home.

NO PETS

: no pets at this time inside or on the patio.

CREDIT CARDS

: Payment with credit cards is preferred, but cash will be accepted.

STAY PUT

: Please stay at your designated tables, do not move or combine tables. Table service will be provided. No gathering or ordering at the bar will be permitted.

STAY TOGETHER

: Refrain from seating until your entire party is present. Mingling with other parties is not permitted.

WEAR YOUR FACE MASK

: When not seated at your table, please wear a face mask to protect other guests and staff.

3 Beer limit

– this policy is the same!

CLOSING TIME

: 8 pm closing time – last call is 30 min. before closing time.
Welcome to Thirsty Eye Brewing Company!
A local nano craft brewery, art gallery, and beverage company located in the EDo (east of downtown) neighborhood of Albuquerque, New Mexico.
Our venue offers a diverse core and seasonal menu of Thirsty Eye house beers, along with locally sourced beers, wine, coffee, kombucha and house crafted sodas, to compliment the fine arts environment.
Our commitment to great customer service will ensure the best experience for all our guests.
Events are scheduled weekly to enhance your Thirsty Eye experience – all events have been postponed due to current COVID-19 NM regulations.
We look forward to serving you!
Cheers!