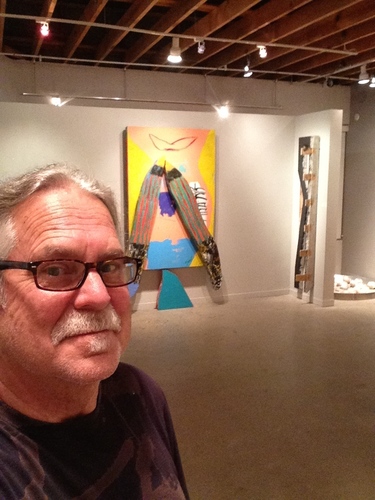 The 20 year tradition of showcasing exemplary local contemporary art,
established by gallerist and Thirsty Eye partner, Kim Arthun, at
Exhibit/208: 208 Broadaway SE
,
continues in the open forum of the
Thirsty Eye
gallery.
Gallerist : Kim Arthun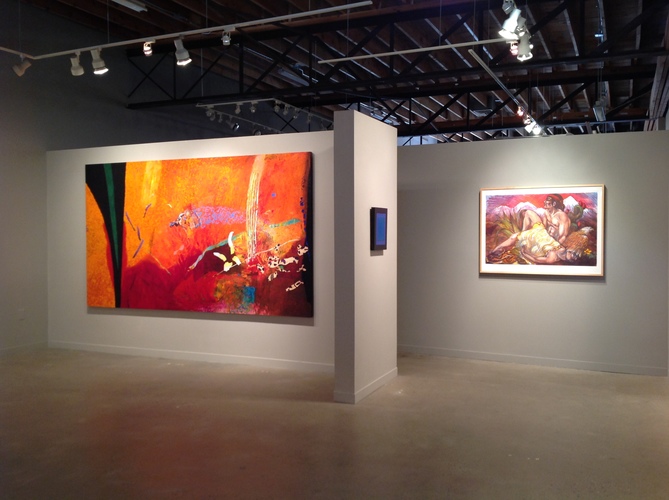 Exhibit/208, at 208 Broadway SE has monthly shows that open on the second Friday of each month and the Thirsty Eye Gallery, at 206 Broadway SE,
has an opening on the fourth Friday of the month.
Exhibits rotate to showcase a fresh array of established, emerging and ground breaking local New Mexican artists.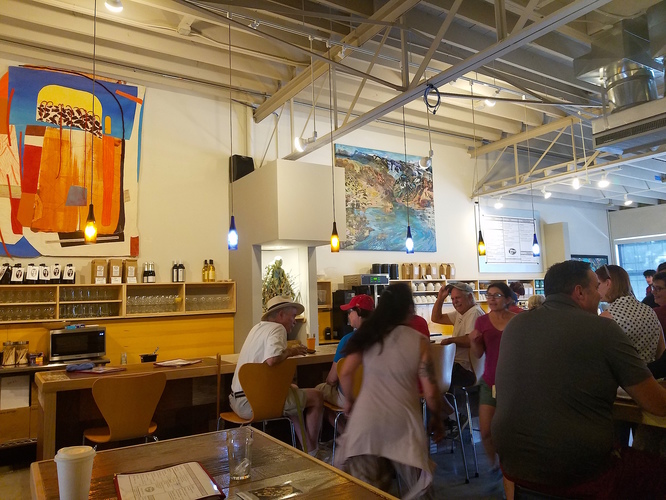 Thirsty Eye South Gallery Walls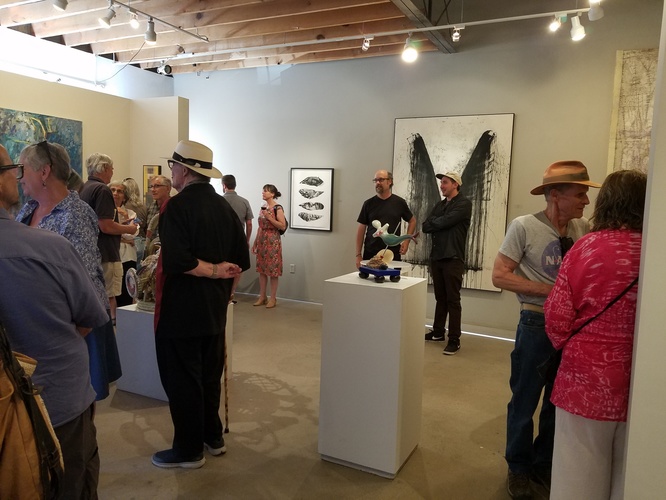 Exhibit/208 Group Show, front gallery : June 2019
Exhibit/208 Gallery Hours: Thursday, Friday & Saturday : 10:00 am til 4:00 pm
208 Braodway SE Albuquerque, NM 87102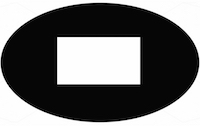 Thirsty Eye Brewing Company 206 Broadway Boulevard SE Albuquerque, NM 87102
________________________________________________________________________________________________
Opening Reception for Lowney, Lowney, Lowney: Friday October 11th, 5-8pm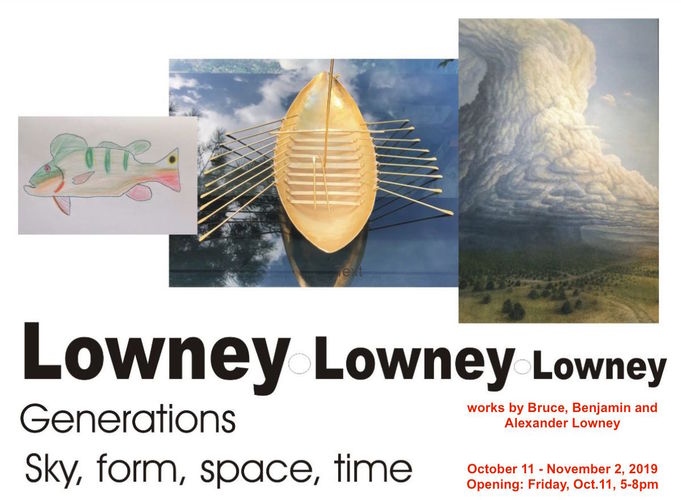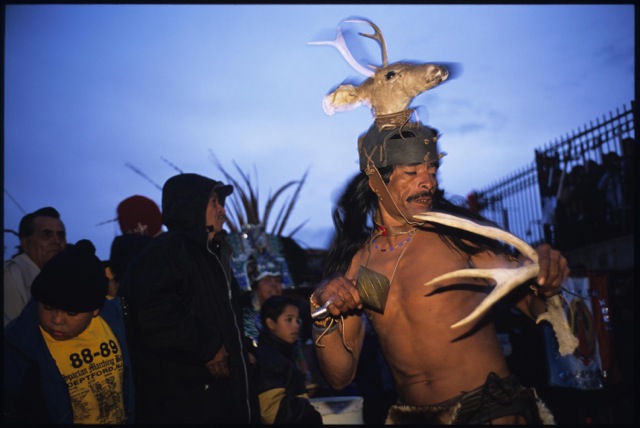 Random Notes
photographs by Miguel Gandert

Sept. 27 - Oct. 26
Opening: Friday, Sept. 27th, 5-8pm
EXHIBIT/208 at Thirsty Eye
206 Broadway SE, ABQ, NM