Our coffee shop opens at 8:30 am.
Choose from a cup of house roast, espresso or try an iced mocha made with
Albuquerque's award winning Cutbow Roastology's coffee beans.

We also offer a variety of herbal, chai and black tea selections
from New Mexico Tea Company.
Our pastry selections are locally sourced from Albuquerque's
Fat City bakery .
.
We look forward to seeing you!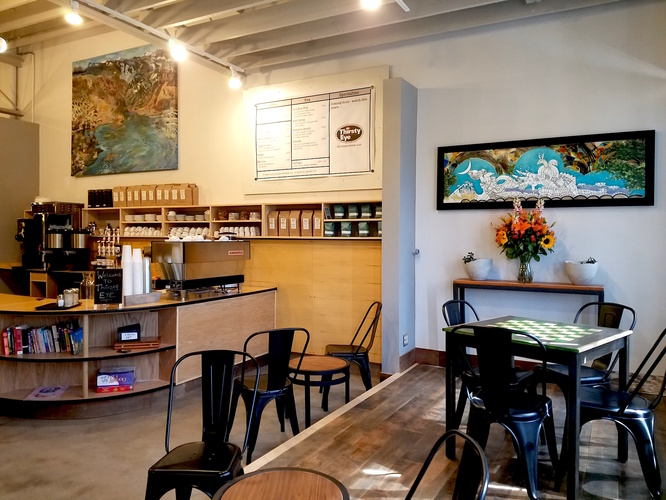 Thirsty Eye Brewing Company 206 Broadway Boulevard SE Albuquerque, NM 87102 @thirstyeyebrew